Department of Natural Science & Chemical Engineering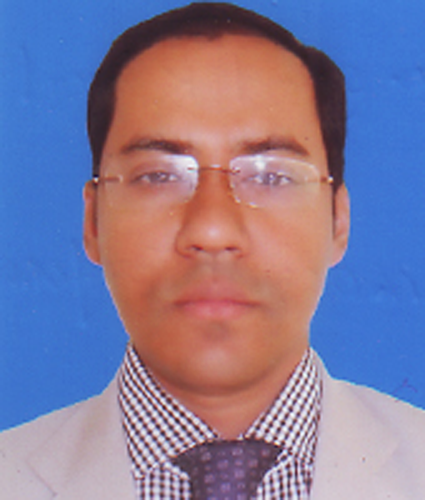 Prof. Dr. Engr. Syed Kamrul Hasan
Head
Message of Welcome
Welcome to everybody from the Department of Natural Science & Chemical Engineering of BCMC College of Engineering & Technology. Our department is one of the rich departments of the college. This department conducts 04 years long Diploma in Chemical Engineering Program under Bangladesh Technical Education Board. A good number of qualified & experienced faculty members are running their careers under this department. Among the faculty members one is a Professor, one is an Associate Professor, two are Assistant Professors and the rest are Lecturers. Two teachers have already accomplished their Ph. D successfully from Japan and South Korea and others are pursuing their higher studies in different universities at home and abroad.
Thank you very much for visiting our department on website.
Department in Brief
This department is one of the four oldest departments of the college. It started functioning since inception of the college in 1999. Subjects on basic science & technology fall under the purview of this department.
This department operates 04 years long Diploma in Chemical Engineering curriculum under BTEB. At the same time it supports all other departments for carrying out their basic science courses like Physics, Chemistry, Mathematics, Statistics, etc.
Diploma in Chemical Engineering program was launched in 2012-2013. The demand of this program is widely spoken. Plenty of jobs in food, textile, pharmacy, sugar, fertilizer, paper, etc based industries both at home & abroad are waiting for the graduates of Chemical Engineering. In one word it can be told that where there is a chemical reaction, there is the need of a Chemical Engineer.
The duration & annual intake capacity of Diploma in Chemical Engineering program are as follows:
Sl No

Name of the Program

Duration

Annual Intake Capacity

Year

Semester

1

Diploma in Chemical Engineering

4

8

48
The list of the faculty members of this department is as follows: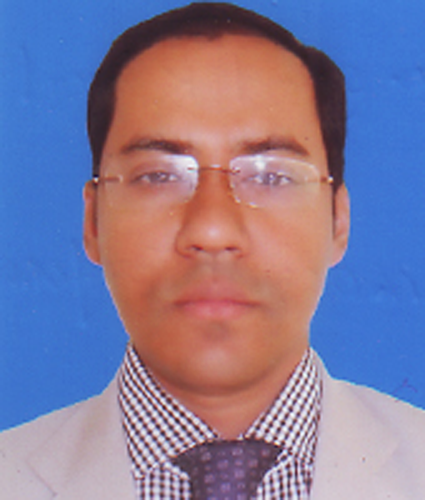 Dr. Engr. Syed Kamrul Hasan
Professor & Departmental Head
Academic Qualifications:
B Sc (Hons), M Sc. (RU),
Ph.D in Electrical Engg (Japan)
Experience: 15 years
Mobile: 01818-391208
Email: syed_hasan04@yahoo.com
Intercom: 223
Subash Chandra Biswas
Assistant Professor
Academic Qualifications:
B Sc (Hons), M Sc in Mathematics (RU),
M. Phil on going (RU)
Experience: 09 years
Mobile: 01714-963011
Email: scb481983@gmail.com
Intercom: 277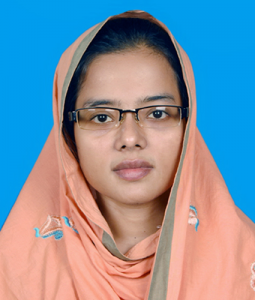 Academic Qualifications:
Dip in Civil Engg, B Sc (Hons),
M Sc in Mathematics (NU), MBA in Finance (EU)
Experience: 10 years
Mobile: 01675-744581
Email: zannatul9@gmail.com
Intercom: 216
Md. Tauhiduzzahan
Lecturer
Academic Qualifications:
B Sc (Hons), M Sc in Applied Chemistry & Chemical Technology (IU)
Experience: 09 years
Mobile: 01716874642
Academic Qualifications:
B Sc (Hons), M Sc in Mathematics (RU),
M. Phil on-going (KUET)
Experience: 08 years
Mobile: 01721-857285
Email: asadmath.ru@gmail.com
Intercom: 223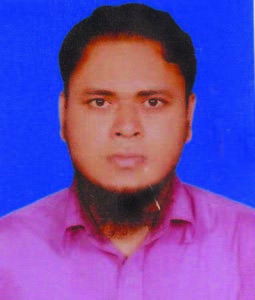 Md. Firoj Ahmed
Lab in Charge
Academic Qualifications:
B Sc (Hons), M Sc in Chemistry (NU)
Experience: 03 years
Mobile: 01723-711807
Email: firojahmed87@gmail.com
Intercom: 255
Mr. Md. Abu Sayed
Lab in Charge
Academic Qualifications:
B Sc (Hons), M Sc in Physics (NU)
Experience: 01 year
Mobile: 01923-580724
Intercom: 240